Introducing AKATON Opacifier 621
---
INCI: STYRENE/ACRYLATES COPOLYMER
History:
Styrene/Acrylates Copolymer was introduced to the Iranian market under the name of Lytron 621 several years ago. At that time the main function of Styrene/Acrylates Copolymer was in production of opaque dishwashing liquids. By adding Lytron 621 to the formulation, it prevented finished product from sedimentation in confrontation with UV ray of sunlight. Due to the climatic conditions of Iran, at that time the formulators were supposed to produce dishwashing liquid to resist against hot and direct sunlight rays during the summer in the southern regions of the Iran for months and Lytron 621 was doing this mission properly. These days, customers' preferences have been changed towards the finished products and with the modifications made in the formulations and the change of the Brand name, AKATON Opacifier 621 is used as an Opacifying and creaming agent.
Product Description:
In general, Styrene/Acrylate Copolymer is a copolymer (Styrene Acrylate emulsion) made up of Styrene and Acrylate monomers.
AKATON Opacifier 621 is a milky liquid and imparts lotionized appearance with uniform opacity to the finished product. This function enabling formulators to make sensory claims such as: feeling luxurious, creamy texture, rich feel…
Styrene/Acrylates Copolymer is a highly versatile Opacifier for anionic surfactant-based systems. Styrene Acrylate emulsion that modifies the appearance of formulations through efficient
Light scattering, which avoid finished product sedimentation.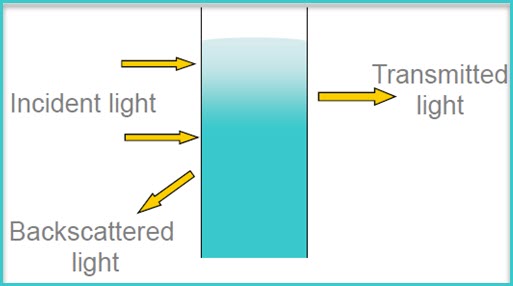 Application:
As an Opacifying agent for use in Dishwashing liquids, Shampoos, Liquid hand soaps, Shower gels…
Features and Benefits:
Offers uniform, opaque, luxurious appearance to the finished product.
The compatibility of this material with other raw materials in the formulation makes it possible to apply AKATON Opacifier 621 in a wide range of products.
Offers high whiteness or a pastel color effect to formulation when used with dyes.
Effectively helps hide amber cast or haziness in formulations and turns it to the creamy shape.
Effective at low use levels.
Ease of formulation.
Other information:
In production of AKATON Opacifier 621 alkyl phenol ethoxylates, heavy metals, organic solvents, substances of animal origin or substances derived from GM crops are not used.
It should always be added as the very last item (i.e. after final pH adjustment) and addition level is approximately 0.1% – 1%, level of usage is depending on desired appearance of finished product.
AKATON Opacifier 621 have a shelf life of at least 18 months from the manufacturing date, if stocked at proper conditions (5°C to 35°C) in their original unopened packages.
Our product contains the preservative Bronopol at 0.03% to avoid any microbiological contamination.
Packing: Product is available in 60kg drums at our stock.
Iran Passade Co is importing AKATON Opacifier 621 directly to the Iranian market, for further getting updated on product availability please check Stocks, also please Contact us for further information.